---
Recent Fiberglass Front Door Installations:
The Right Front Door For You
Customize Your Fiberglass Front Door

.
















































When it comes to choosing doors for your home, you want to choose ones that are energy efficient. Here at ALDA Windows and Doors, we carry doors that are highly energy-efficient.
Our goal is for our customers to save money on beautiful, energy-efficient doors that will keep the home comfortable all year round. This is why our doors come with multiple options for energy efficient features including, double or triple glazing, Low-E glass, inert gases between glass panes, low conductivity spacer bars, and insulated frames, sashes, and door cores. Get in touch with us today if you are interested in purchasing an energy efficient door for your home.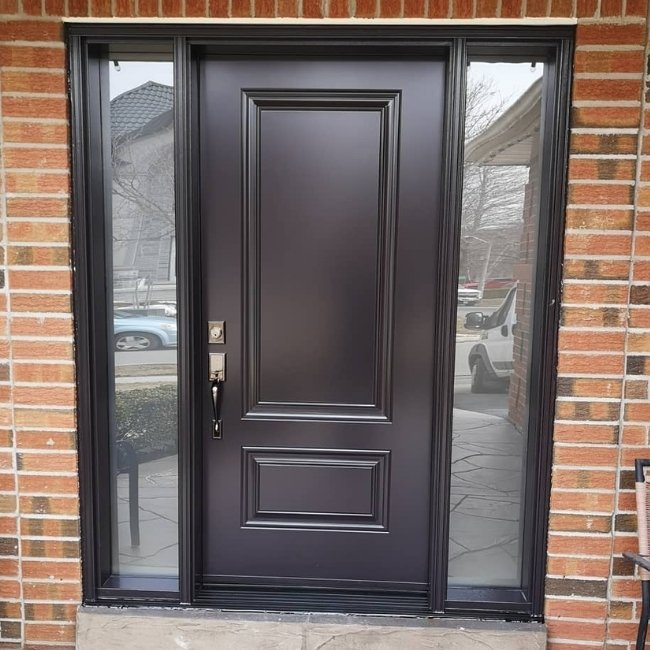 Trending Fiberglass Door Designs

.
At ALDA Windows and Doors, we understand that Ontarians take pride in their homes and seek to enhance their curb appeal while reflecting their unique style. Our diverse range of fiberglass doors caters to both modern and traditional preferences, seamlessly blending into today's housing landscape.
Our doors feature expansive, symmetrical glass panels, intricate detailing, and thoughtful linear designs that accentuate stunning embossing and etchings. With meticulous craftsmanship, ALDA's fiberglass front doors promise to elevate the beauty and elegance of your home.
Engraved with leading lines and artisanal style

Each door is equipped with powerful and functional features that are incorporated subtly without becoming distracting

With even levels of details and appeal, modular designs are divided into segments

Configurations with accessories (handles, transoms, sidelites) that work with the door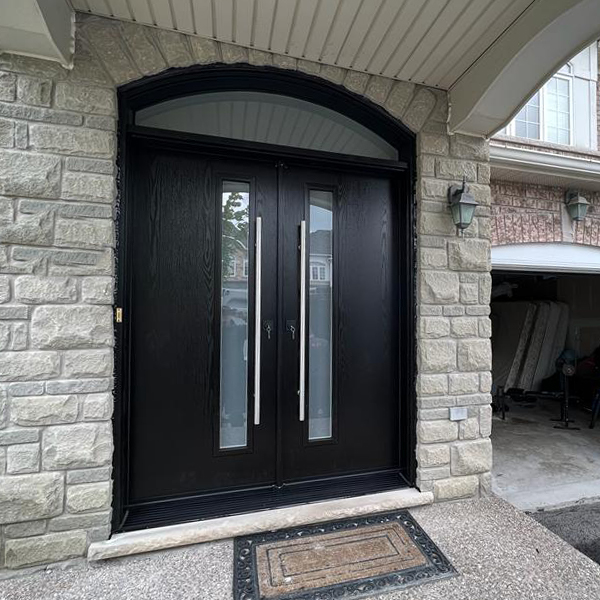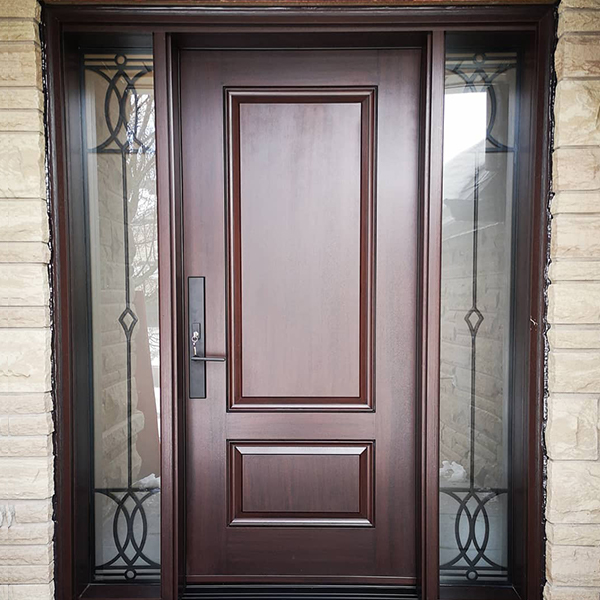 How We Advance Ontario
We manufacture our doors right here in Ontario, using state-of-the-art technology to ensure that they are of the highest quality at an affordable price. To improve our fiberglass doors, we invest in our manufacturing facilities and our industry:
Waterproofing (embedded designs that protect the most vulnerable parts of your door, seals and materials)
Durability (anti-warp technology, reinforcement)
Soundproofing (adjusting thickness, new door core selection)
Energy Efficiency (measuring thermal conductivity, UV resistance)
Frequently Asked Questions About Fiberglass Doors
Why Choose Fiberglass
Fiberglass Door Benefits

.
Fiberglass doors provide multiple benefits which makes them a popular choice among homeowners. The main benefit of installing fiberglass front doors in your home is that they are resistant to rusting and denting, and can withstand wear and tear. Other benefits of these doors include:
Well insulated to provide thermal protection
Protects against water seeping into the home
They are energy efficient
They are extremely durable
They are highly secure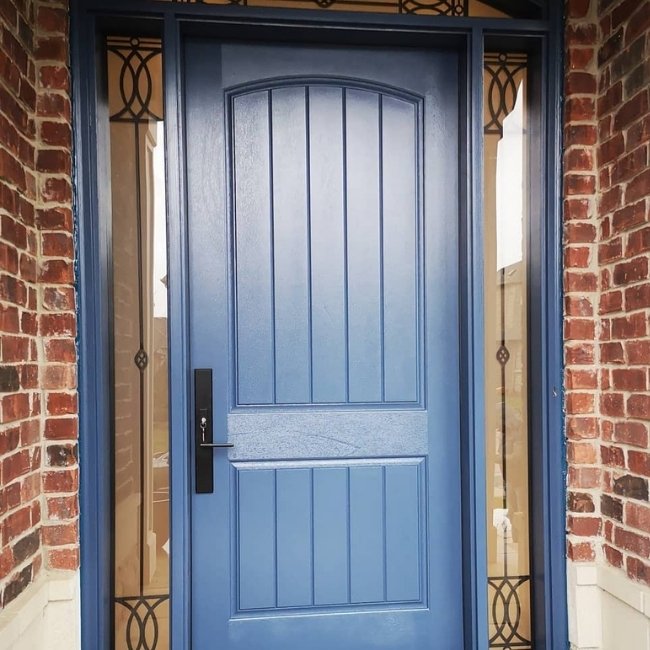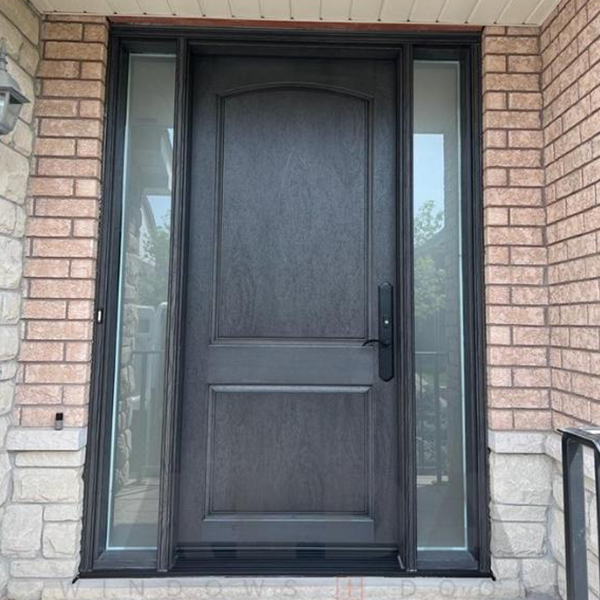 Expert and professional
Fiberglass Door Installations

.
Our expert fiberglass entry door installation team brings decades of industry experience, collectively amassing over 20 years of proficiency in front door installations. We are committed to ensuring that your new front door is seamlessly installed, providing you with a delightful and hassle-free experience. Our comprehensive entry door replacement solutions not only enhance your home's aesthetic appeal but also improve its energy efficiency and brightness. If you're considering upgrading your home's doors, don't hesitate to contact us today for an exceptional service tailored to your needs.
Recent Fiberglass Door Installations
Installing Fiberglass Front Doors Across Toronto and the gta
Our Service Areas

.
Get A Free Estimate

.
A Free, No Obligation in the Comfort of Your Home