Single Entry Door Upgrade in Teston
Single Entry Door Upgrade in Teston
At ALDA Windows and Doors, our passion for creating impactful entryways is brought to life in our recent project for a valued client in Teston, Vaugahn. Seeking to enhance their home's appeal, we embarked on a journey of transformation. The classic brown frame with one sidelite was carefully chosen, adding evergreen charm to the home's facade.
With meticulous attention to detail, we ensured the installation of a highly effective insulation and durable fiberglass material, promising a comfortable and long-lasting solution. Every element was thoughtfully considered, down to the sleek gold door handle that provides both functionality and a touch of elegance, seamlessly complementing the door's aesthetic.
Our team takes immense pride in delivering not just doors, but experiences. This project is a testament to our commitment, turning a simple upgrade into an exceptional enhancement. Elevate your entryway with our single entry door upgrade in Teston today and experience the transformation firsthand!
CLASSIC BROWN FRAME WITH ONE SIDELITE
HIGHLY EFFECTIVE INSULATION
SLEEK GOLD DOOR HANDLE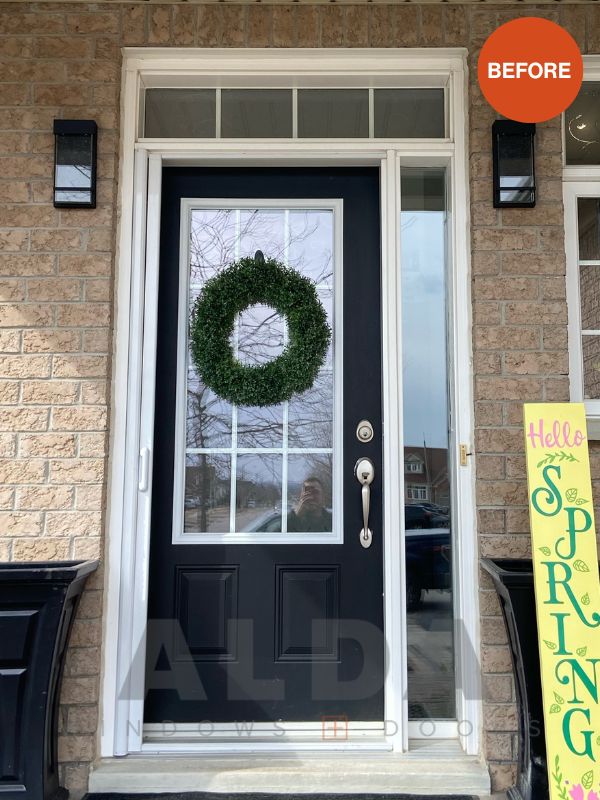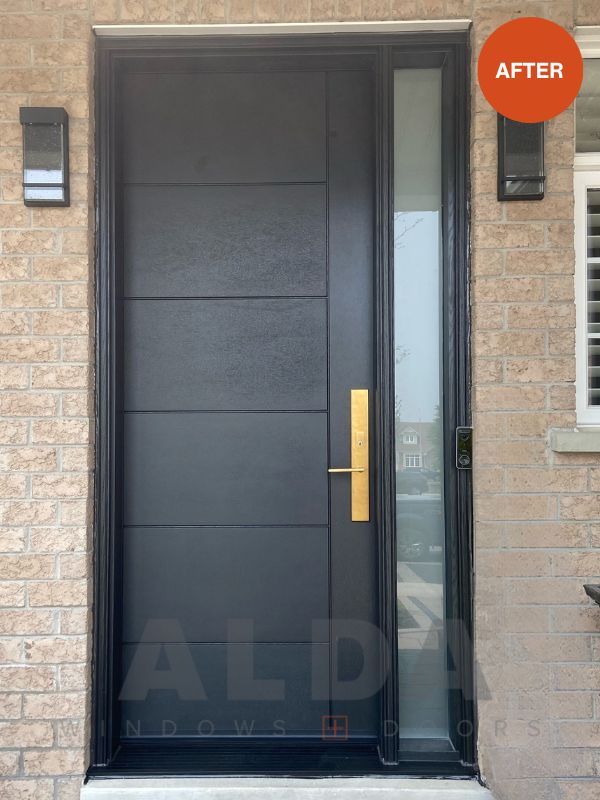 Entry Door Installation in Teston, Vaughan
Experience the difference with ALDA Windows and Doors. Our recent single entry door upgrade project in Teston showcases our commitment to quality. Meticulous attention ensures insulation and durability, while the sleek gold door handle adds functionality and elegance. Our swift and reliable installations, coupled with our service coverage throughout the GTA, make ALDA Windows and Doors your trusted partner in transforming home entryways. Elevate your entryway today!