Wood Grain Texture Door Replacement in Etobicoke
Wood Grain Texture Door Replacement in Etobicoke
A client from Etobicoke wanted to upgrade their entry door to something more modern, so they reached out to ALDA Windows & Doors. After discussing their options and carefully weighing the pros and cons, they decided on a beautiful woodgrain texture fiberglass door with two sidelites.
The result was an elegant yet modern design that perfectly complemented their home's architecture. The sidelites proudly displayed the custom glass inserts of the client's choosing, adding a touch of sophistication and luxury to the entryway. Whether you are interested in a front door replacement with a stylish new woodgrain texture entry door for your home or want to learn more about our products and services, ALDA Windows and Doors can help. Contact us today.
HIGH-GRADE FIBERGLASS ENTRY DOOR

ENERGY EFFICIENT WITH EXCELLENT DURABILITY

SAVE MONEY WITH ENERGY-EFFICIENT MODELS

GLASS INSERTS INSTALLED WITH DOOR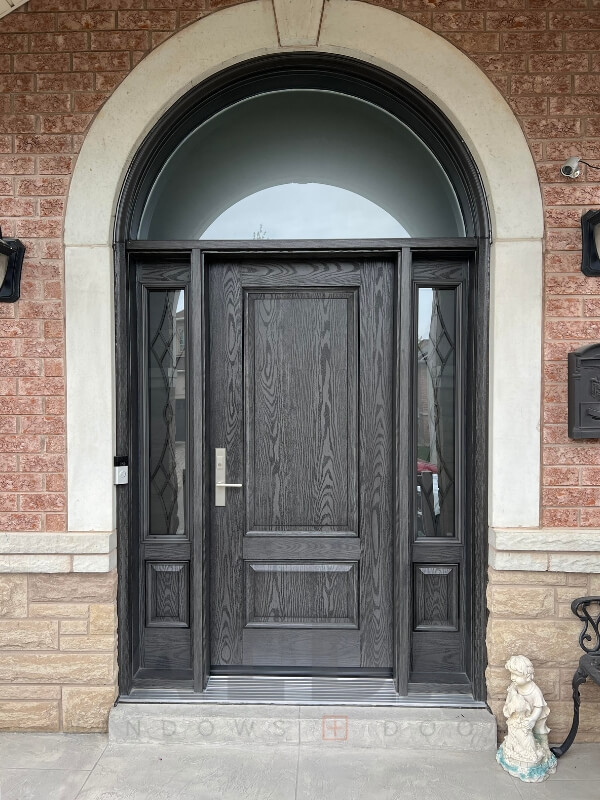 Ready To Replace Your Doors in

Etobicoke

?
In Etobicoke, we installed a Woodgrain Texture Door Replacement that demonstrates how high-quality doors can add value and beauty to your home. Please contact us if you are interested in a free in-home estimate.