Black Steel Entry Door With Frosted Glass Inserts & Double Sidelites
Black Steel Entry Door Installation in Milton, Ontario
This client from Milton was looking to replace their front door and contacted us to carry out a complete front door replacement. We replaced their old door with a stylish, durable and energy-efficient black steel entry door with 5 frosted glass panels and matching double sidelites. The black steel frame is complimented by a matching threshold and premium hardware and lock system. The frosted glass inserts were a great choice for added privacy.Besides adding an aesthetic value to the property, the new steel door provided functional benefits as well.
The steel door frame is fully insulated and offers excellent energy efficiency by preventing cool air from leaking through during the summer and conserving heat during the winter. We received great feedback from our client regarding the door's quality and our prompt installation!
Some Special Features of This Door Include:
Black Steel Door Frame

Frosted Glass Inserts

Premium Lock System

Matching Sidelites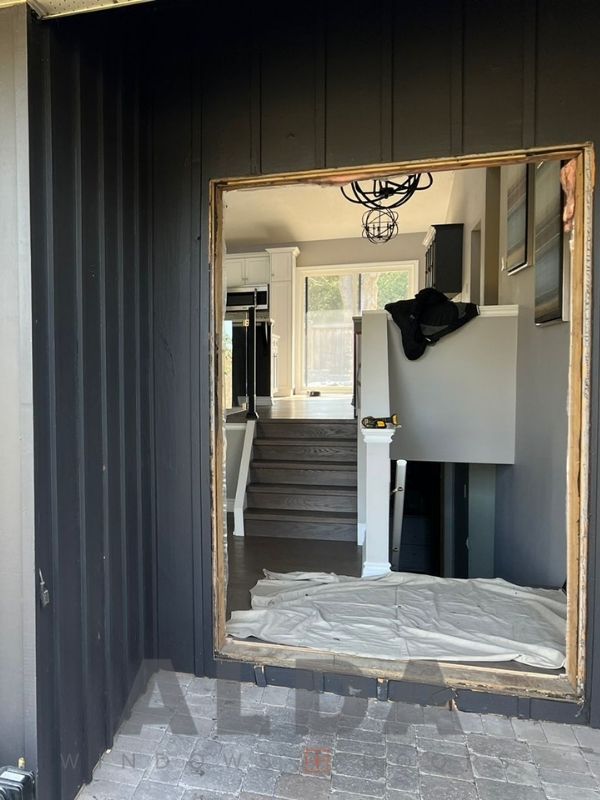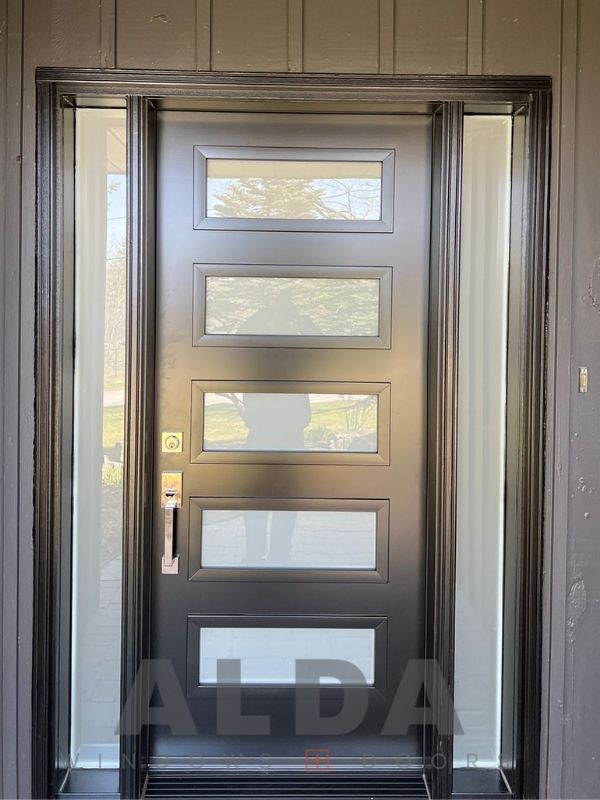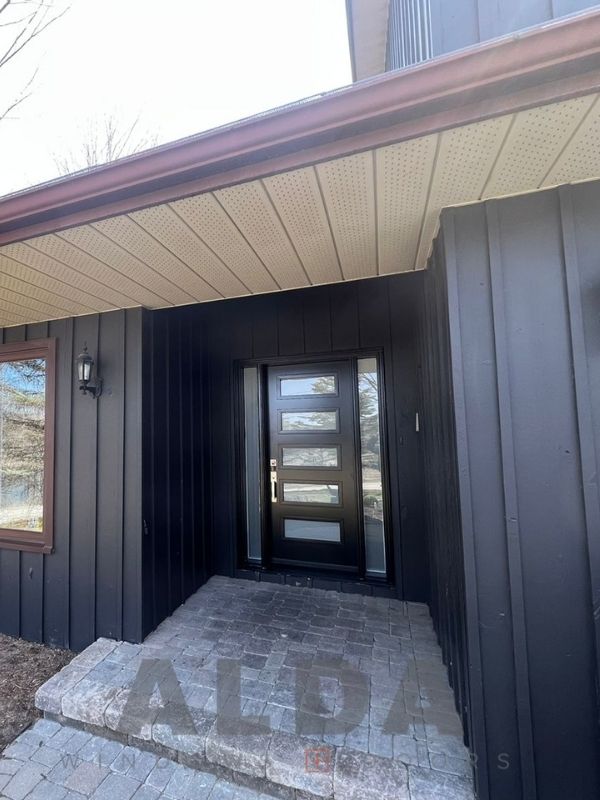 Steel Front Doors Installation
Homeowners benefit from steel entry doors because of their durability and ability to withstand environmental aggressors. Steel doors are durable, energy-efficient, and low maintenance. They can help you save money on energy bills in the long run.
If you are looking for a durable door, steel is a great choice!Get incredible deals on a wide variety of styles, colours, and features for doors like this one. We sell, deliver, and install exterior doors in Milton, and can get you a new door for your home at a great rate. Call us today and find out how ALDA can transform your home with new modern or traditional doors that are made just for you!