Double Black Full-Insert Door Swap With Retractable Mini Blinds for Vaughan Entryway
Double Black Full-Insert Door Swap With Retractable Mini Blinds for Vaughan Entryway
Having grown tired of their outdated entryway, our client in Vaughan wanted something modern to match the times. They reached out to ALDA Windows and Doors and chose a black double steel door with glass inserts with retractable mini blinds positioned behind the glass as the perfect match. As soon as this front door replacement was installed, they were delighted with their choice, as it was stylish, elegant, and added natural light and a sense of sophistication to their home. This beautiful home has been exquisitely decorated by its owners, and its door serves as the perfect gateways from the outside world. Whether you are looking for a stylish new double steel entry door for your home or would like more information about our products and services, ALDA Windows and Doors can help. Contact us today to learn more.
HIGH-GRADE STEEL DOUBLE ENTRY DOOR
ENERGY EFFICIENT WITH EXCELLENT DURABILITY
SAVE MONEY WITH ENERGY-EFFICIENT MODELS
GLASS INSERTS INSTALLED WITH DOOR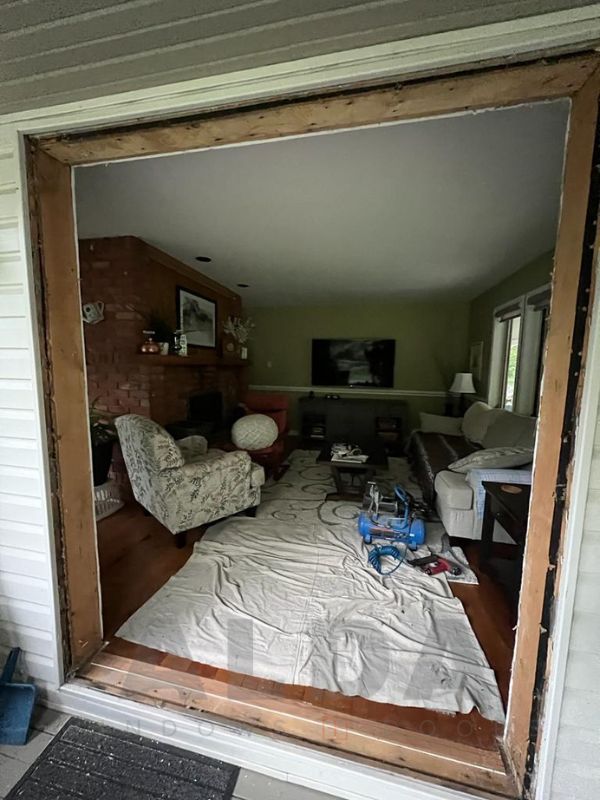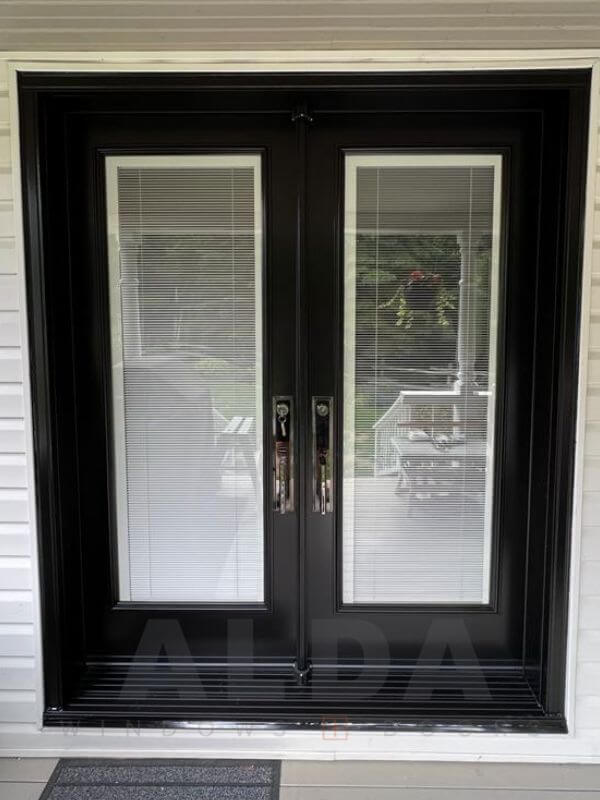 Ready To Replace Your Doors in

Vaughan

?
Interested in a free in-home estimate? If you've seen our recent double black full-insert door swap with retractable mini blinds in Vaughan and would like a free quote, please get in touch with us.