White Full Panel Steel Door Design in Etobicoke
White Steel Entry Door With Frosted Glass Installation In Etobicoke
One of our clients in Etobicoke had grown tired of their current entry door aesthetic and was in need of a replacement entry door. After deciding they wanted to replace their front door, they found our website and contacted us to inquire about what kind of doors we offer and what would be the best for their home. We heard the client's wants and needs before eventually deciding on a beautiful white steel door to match the colour aesthetic of their home's brick colour. We immediately put their plan into effect. ALDA Windows and Doors recently completed this project in Etobicoke, including installing a white steel entry door, and the client couldn't be happier!
 With years of experience and a wide range of services to fit your needs, we are the go-to provider for energy-efficient windows and doors in the Greater Toronto Area.
If you are looking for a stylish new entry door for your home or would like to learn more about our products and services, ALDA Windows and Doors can help. Contact us today to learn more.
HIGH-GRADE STEEL ENTRY DOOR

ENERGY EFFICIENT WITH EXCELLENT DURABILITY

SAVE MONEY WITH ENERGY-EFFICIENT MODELS

FROSTED GLASS INSTALLED WITH DOOR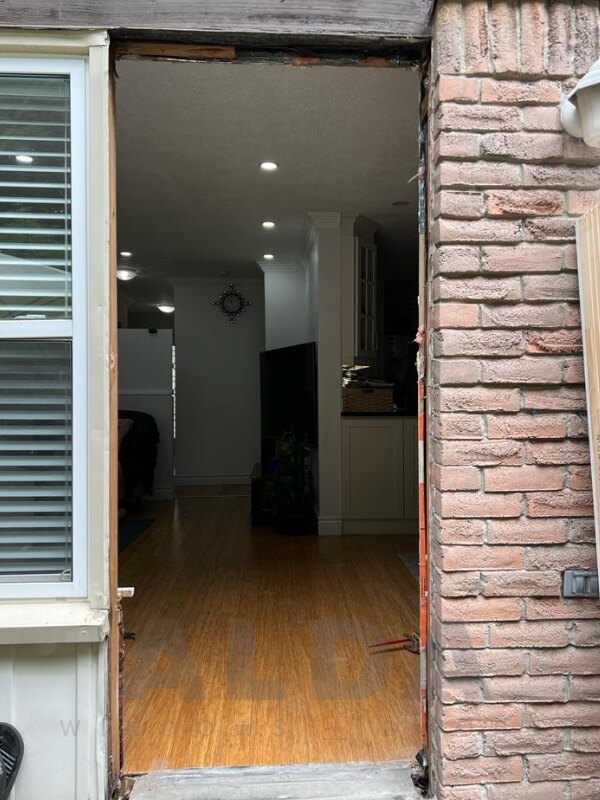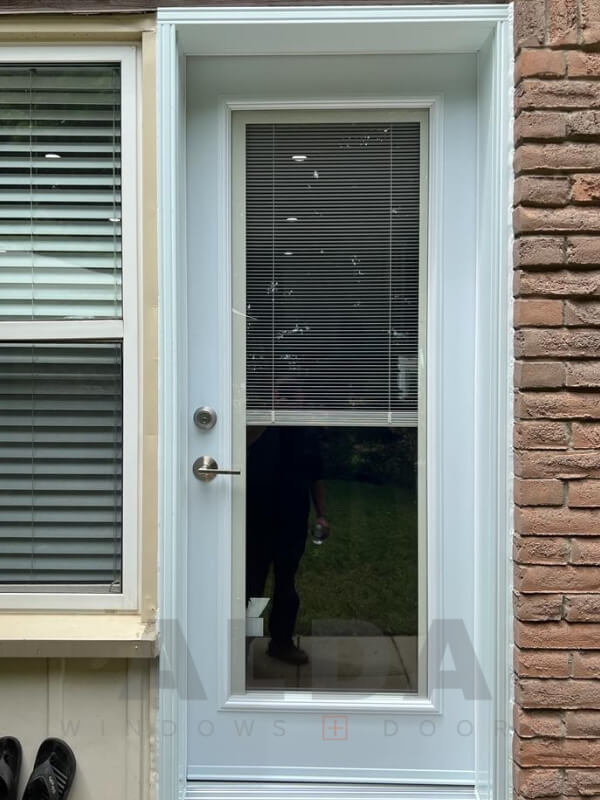 Ready To Replace Your Doors in Etobicoke?
Are you looking for high-quality doors for your home? If you have seen our recent Steel Door Replacement in Etobicoke and are interested in a free in-home estimate, please get in touch with us today.