Black Fiberglass Door Replacement in Vaughan
After being contacted by a homeowner in Vaughan about replacing their front door, ALDA Windows + Doors installed this stylish and durable black fiberglass entry door with a frosted glass single sidelite. You can never go wrong with a black fiberglass door with brown undertones, it's a classic choice and fits all decor aesthetics. The new door freshened up the look of the property and the client was very satisfied with our prompt and professional service.
With a modern fiberglass door and frame, the door will resist warping and fading over time, and requires minimal maintenance
The insulation of this fiberglass door will save hundreds of dollars every year in heating and cooling bills
With a wide range of aesthetic and design options to choose from, this homeowner chose a stylish black fiberglass door with a single frosted glass sidelite
This project location is in Vaughan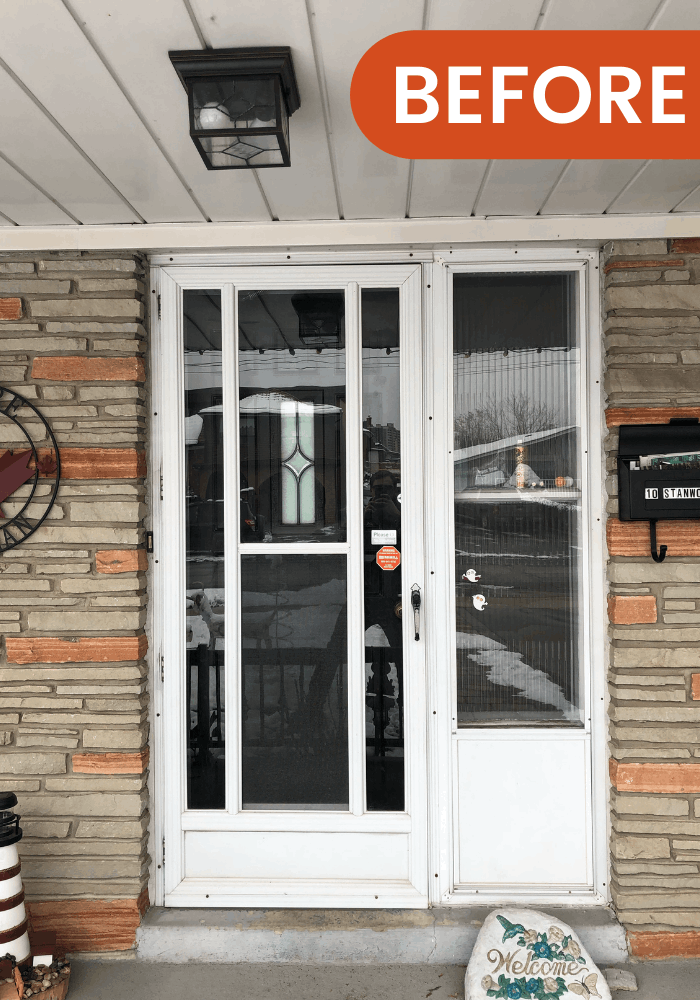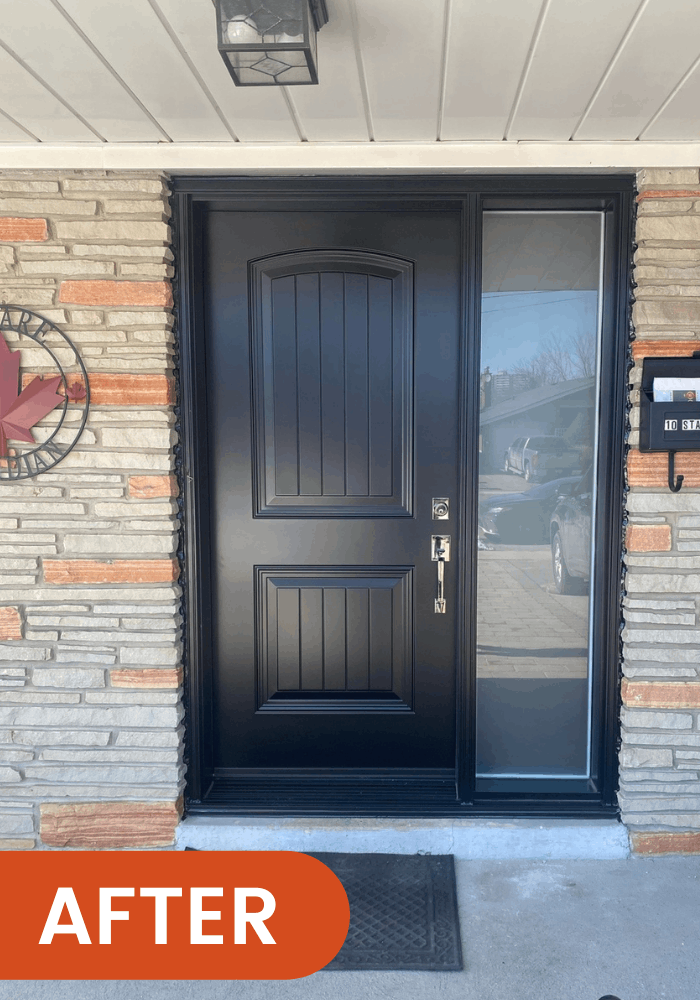 Front and Exterior Doors in Vaughan
Get A Free Estimate

.
A Free, No Obligation Estimate in the Comfort of Your Home
Ready To Replace Your Doors in Vaughan?
Are you planning a door installation project for your home? Then we would love to hear from you! If you like what you see from our newest project in Vaughan, we invite you to reach out to us today to set up your free in-home estimate. We look forward to hearing from you and helping you achieve your dream home.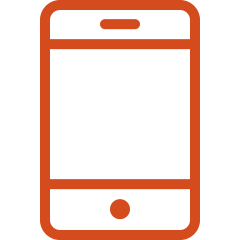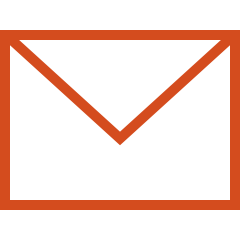 Message us: Send us a message HERE.

Browse Doors: See all our Doors HERE.