Beautiful Brown Front Door Installation in Queensway
Installing a Brown Fiberglass Entry Door in Queensway
A homeowner in Queensway contacted us looking for a new front door for their home. They were looking for a modern, stylistic option with personality; something that would stand out. This led them to this single fiberglass door with a 1/4 decorative glass insert and a transom.
The door was a light brown color, which seamlessly merged with their home's look. Our installation team was quick and professional, getting the door installed in just a few hours. The final result looked gorgeous, and really helped the home stand out. We were happy to service this family in the Greater Toronto Area!
Some key features from this door include: 
One 1/4 decorative glass insert
Elegant modern design with transom
Highly effective insulation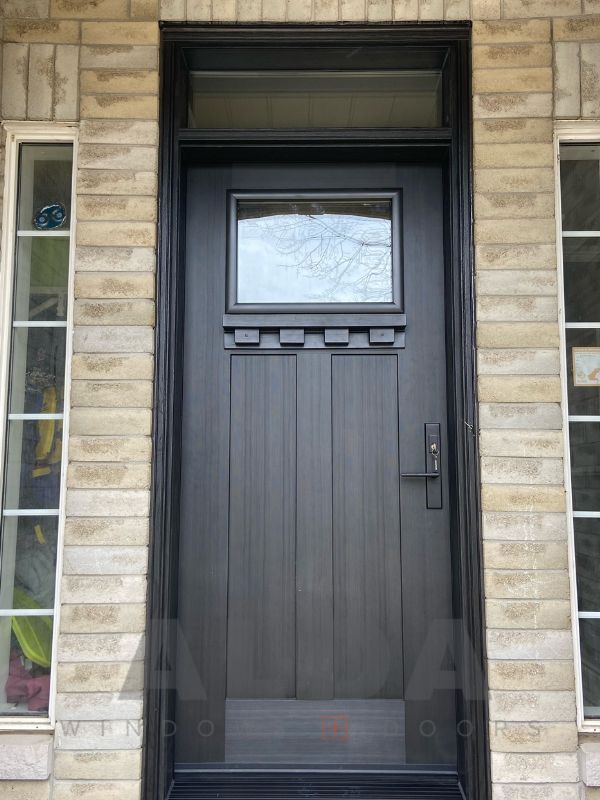 Seamless Installations, GTA-Wide Reach
At ALDA Windows and Doors, we're not just about doors; we're about crafting experiences. Our commitment to exceptional installations is reflected in every project we take on. Our skilled installation team quickly and effectively brought this homeowner's vision to life. While this installation took palce in Queensway, our service area extends across the entire Greater Toronto Area (GTA). So if you reside anywhere in the GTA, contact us for a free estimate today!