French Patio Doors With 3/4 Glass Panel in Vaughan
New French Patio Door Installation in Vaughan, Ontario
This homeowner was looking for new steel french patio doors in Vaughan and contacted us to do a full door replacement for them. After removing their old doors, we installed two beautiful black steel replacements with a large glass panel and different interior and exterior handles.
The doors provide the home with an entirely new aesthetic, giving the exterior of the house a more modern look and making this patio entrance more energy-efficient, conserving heat in the winter and preventing cool air from leaking through during the summer. It was a pleasure to install a new steel door for the homeowner! Some Special Features of This Door Include:
BLACK STEEL DOOR FRAME

3/4 GLASS DOOR PANEL

BLACK EXTERIOR FINISH, WHITE INTERIOR FINISH

UNIQUE INTERIOR AND EXTERIOR DOOR HANDLES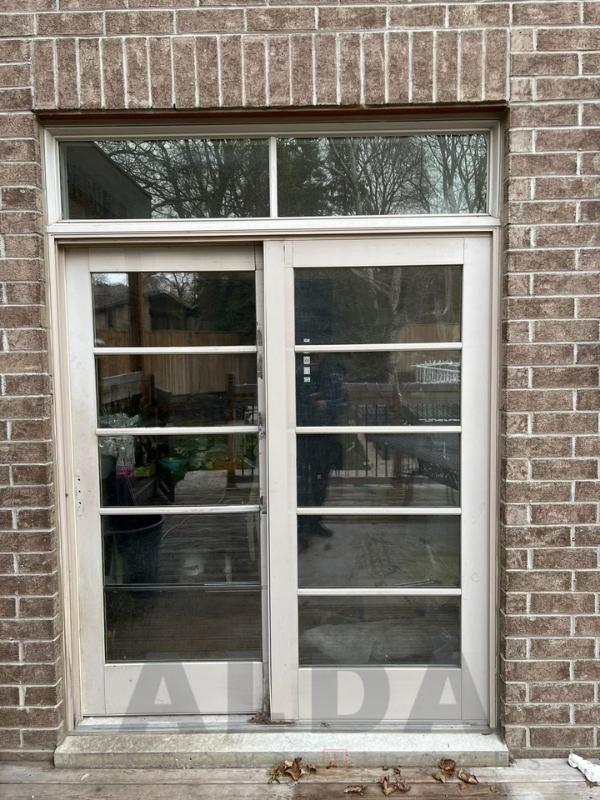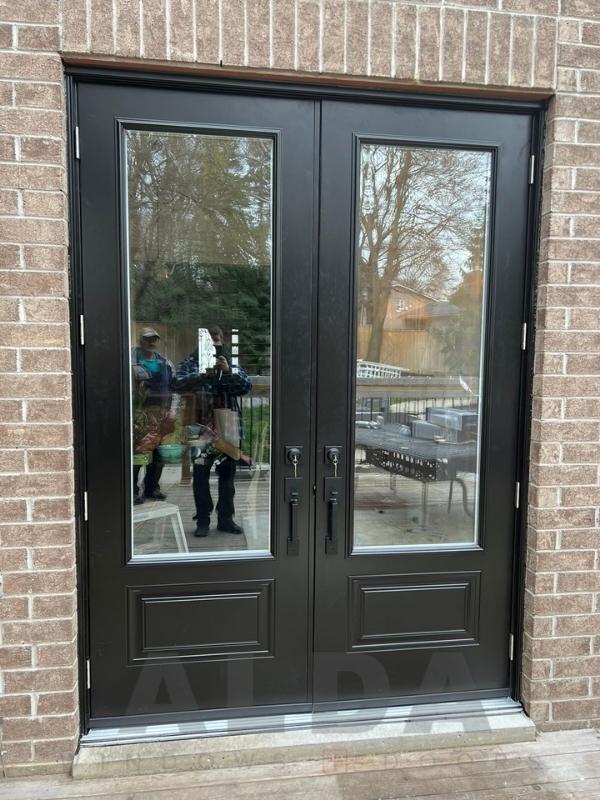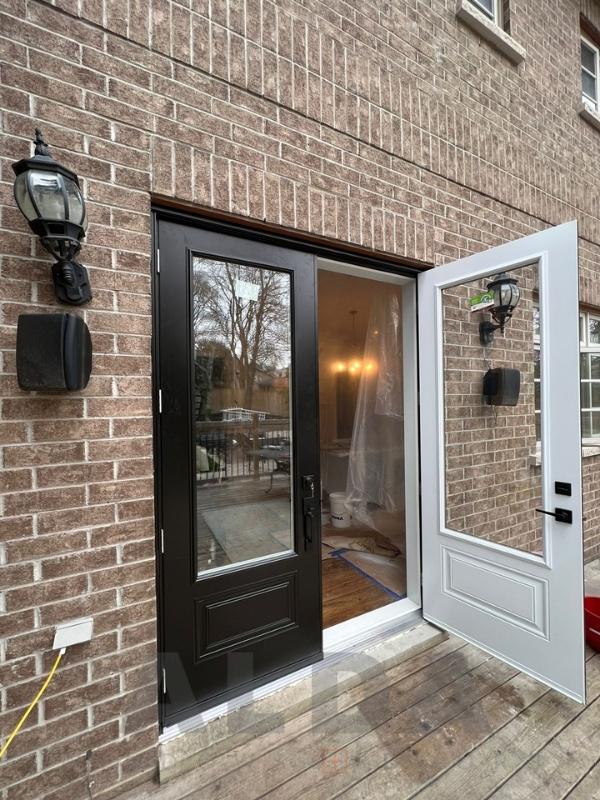 French Patio Doors Installation
French patio doors open much wider compared to sliding doors, and giving homeowners easier access to their backyard and fresh air. They can be a great addition to any home with ltos of guests, or people who use their backyard often.Get incredible deals on a wide variety of styles, colours, and features for doors like this one. We sell, deliver, and install entry way doors in Vaughan, and can get you a new door for your home at a great rate. Contact us today, and find out how ALDA can transform your home with new modern or traditional doors made just for you!