Modern Double Door Installation in Downtown Toronto
Modern Steel Double Door with Glasses Installation in Downtown, Toronto
We received an inquiry from a Downtown, Toronto homeowner looking to rejuvenate their old house. They were tired of the dated look and wanted to enhance their home's entrance. After engaging discussions, we presented them with an exciting solution: a modern black steel double door.
This steel double door boasted ten frosted glass inserts and sleek silver pull handles, a perfect fusion of contemporary design and practicality. The frosted glass inserts not only invited more natural sunlight into their home but also provided an element of privacy, shielding them from prying eyes. This door was meticulously crafted to meet the homeowner's specific requirements and, without a doubt, elevated their home's curb appeal.
Ten frosted glass inserts
Highly effective insulation
Modern Pull Handles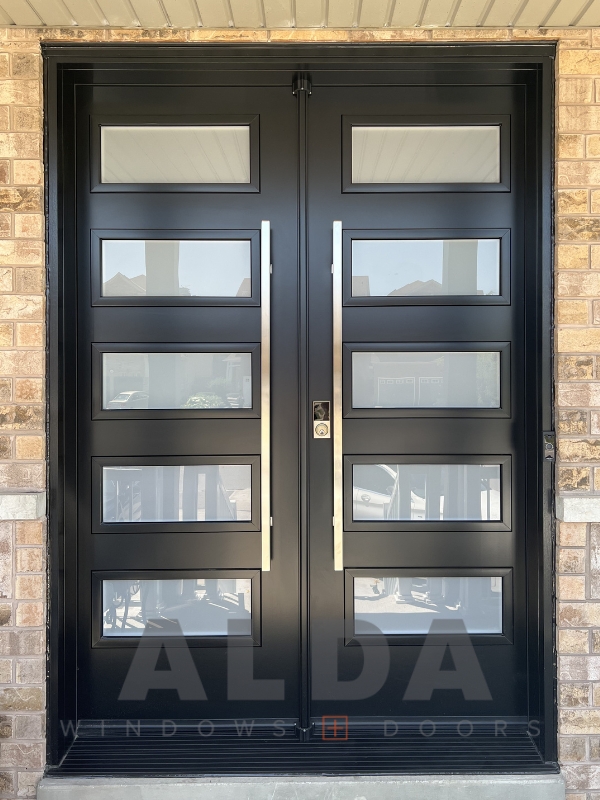 Modern Double Door with Glass Installation in Downtown, Toronto
Our installation process was swift and disruption-free, ensuring minimal inconvenience to the homeowner. We take pride in our expertise, guaranteeing efficient installations without compromising quality. What sets us apart is our extensive service coverage. We serve the entire Greater Toronto Area (GTA), including downtown Toronto and its surrounding neighborhoods.
Whether you're nestled in the heart of the city or the outskirts, you can count on us for exceptional service. We're here to turn your entrance into a statement of style and comfort, no matter where you are in the GTA.