Mosaic Glass Insert Door Swap in Toronto
Mosaic Glass Insert Door Swap in Toronto
A client from Toronto wanted to reinvent their entry door and make it modern. After consulting with ALDA Windows & Doors, they decided on a beautiful dark brown steel door with mosaic glass inserts. The combination was stunning: the steel offered energy efficiency and a modern touch, while the mosaic inserts featured vibrant designs and patterns that lit up the entryway and enhanced its appeal. Whether you want to replace your entry door with a stylish new steel door with mosaic inserts for your home or want more information about our products and services, ALDA Windows and Doors can help. Contact us today for more details.
HIGH-GRADE STEEL ENTRY DOOR

ENERGY EFFICIENT WITH EXCELLENT DURABILITY

SAVE MONEY WITH ENERGY-EFFICIENT MODELS

MOSAIC GLASS INSERTS INSTALLED WITH DOOR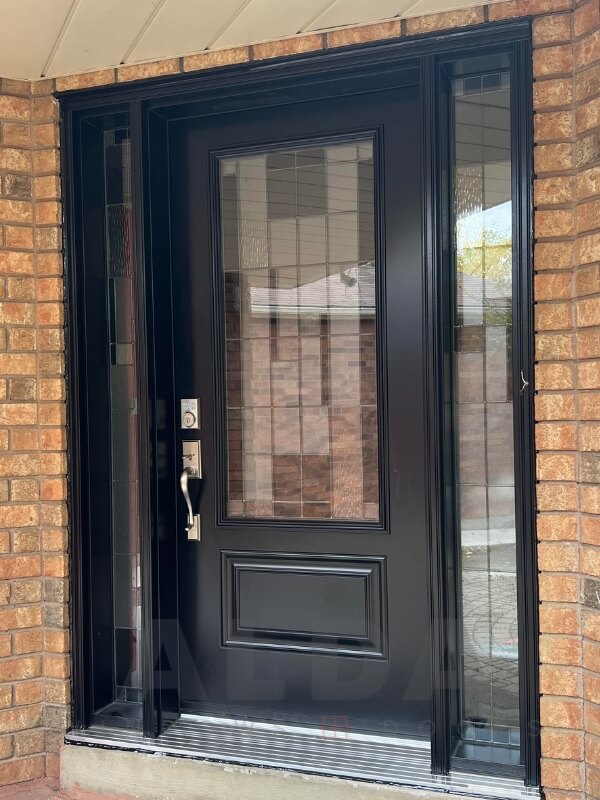 Ready To Replace Your Doors in

Toronto

?
Our Mosaic Glass Insert Door Swap in Toronto demonstrates how high-quality doors can improve the value and beauty of your home. If you would like a free estimate for your home, please contact us today.