Wrought-Iron Door Design for Woodbridge Home
Wrought-Iron Door Design for Woodbridge Home
Our client in Woodbridge felt stuck with the same old door that had become outdated and no longer offered the modern elegance that they desired. Fed up with their current door choice, they decided it was time to replace their entry door and keep up with the times. After looking through various options, the client selected this beautiful white Wrought-Iron Door design which made a stunning first impression on all those who visited. They have been delighted since making this transformation and would recommend this design to anyone looking to update their entrance into the 21st century. If you are looking for a stylish new steel door with glass inserts for your home or if you want more information about our products and services, ALDA Windows and Doors can help. Contact us today for more details.
HIGH-GRADE STEEL ENTRY DOOR
ENERGY EFFICIENT WITH EXCELLENT DURABILITY
SAVE MONEY WITH ENERGY-EFFICIENT MODELS
WROUGHT-IRON GLASS DOOR DESIGN INSTALLED WITH DOOR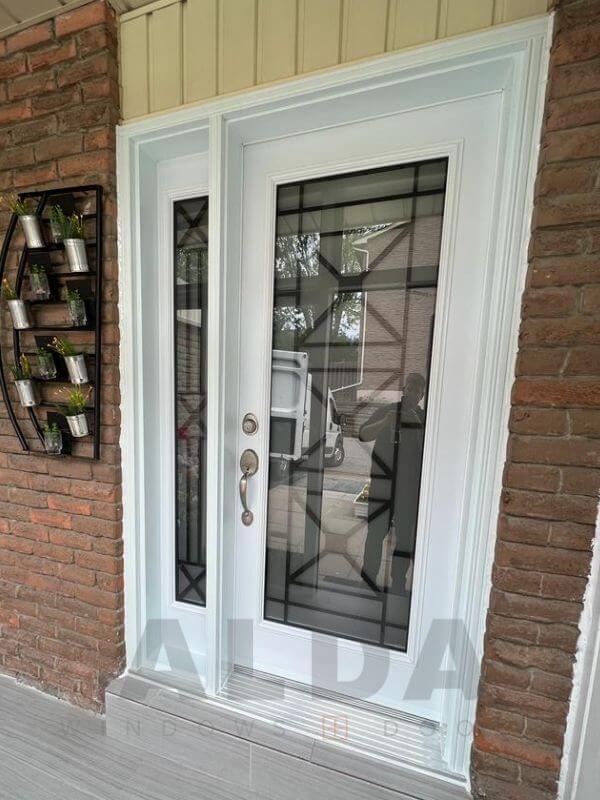 Ready To Replace Your Doors in

Woodbridge

?
Wrought-Iron Door Design for this Woodbridge home demonstrates how high-quality doors can improve the value and beauty of your home. If you would like a free estimate for your home, please contact us today.