---
Recent Steel Front Door Installations:
The Right Front Door For You
Customize Your Steel Front Door

.
















































When it comes to choosing doors for your home, you want to choose ones that are energy efficient. Here at ALDA Windows and Doors, we carry doors that are highly energy-efficient.
Our goal is for our customers to save money on beautiful, energy-efficient doors that will keep the home comfortable all year round. This is why our doors come with multiple options for energy efficient features including, double or triple glazing, Low-E glass, inert gases between glass panes, low conductivity spacer bars, and insulated frames, sashes, and door cores. Get in touch with us today if you are interested in purchasing an energy efficient door for your home.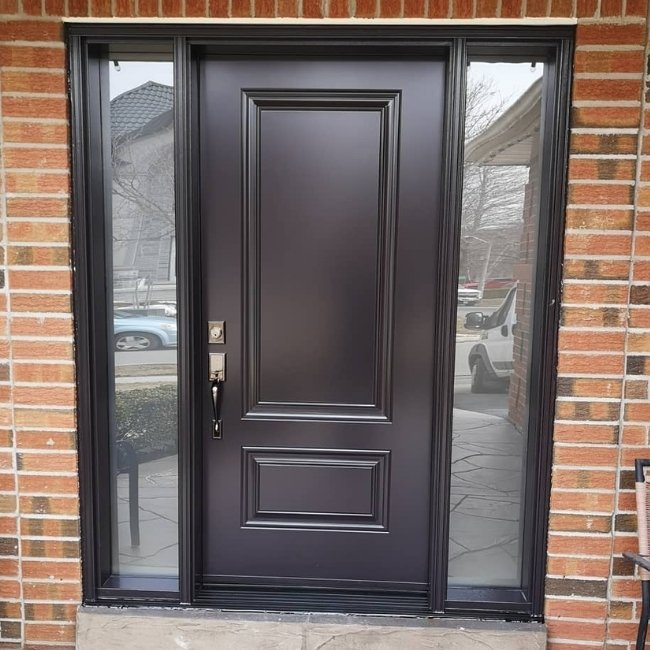 FOR TODAY'S HOMES
Cutting-Edge Designs

.
Steel doors are highly versatile in terms of design. They can catered to fit a more traditional or modern look to match the existing theme of your home's exterior. Both our modern and traditional steel doors excel in today's housing landscape, using wide, (typically symmetrical) glass panels, beautiful detailing, and intelligent line designs that draw the eye to gorgeous engravings and etchings. Our newest collections take important architectural principles into consideration to enhance your home:
Leading lines and artisan-style engravings
Powerful and functional features built subtly into each steel entrance door without distracting the eye
Modular designs, divided into segments with even levels of details and appeal
Adaptive configurations, where accessories (handles, transoms, sidelites) work alongside the door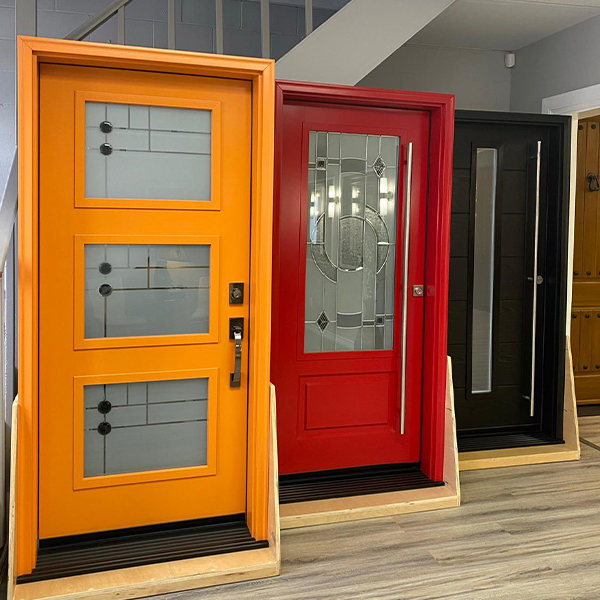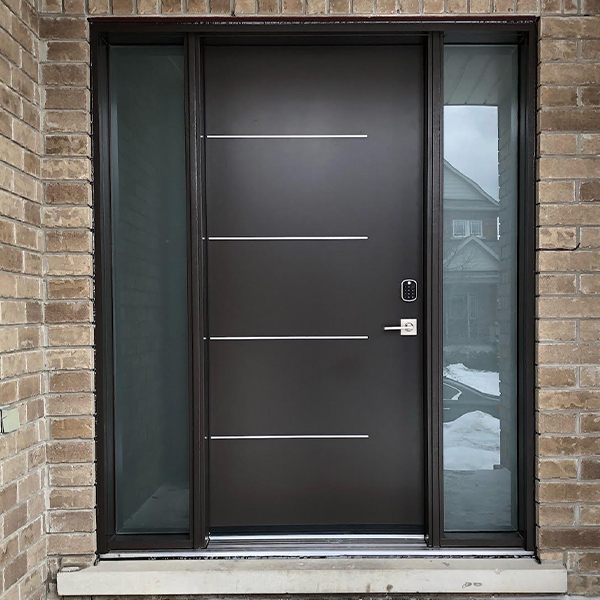 TECHNOLOGY & MANUFACTURING
Ahead of the Curve

.
Our exterior steel doors are manufactured right here in Ontario, using state-of-the-art technology to produce the highest possible quality at affordable prices. We invest in our manufacturing facilities and all of our steel doors for sale ensure you are getting reliable quality front doors with meticulous craftsmanship and attention to detail.
Here are just a few things that you can expect from our steel front doors:
Waterproofing (embossed designs that protect the most vulnerable parts of your door, seals and materials)
Durability (anti-warp, reinforcement)
Soundproofing (enhancing thickness, door core advancements)
Energy Efficiency (low thermal conductivity, UV resistance)
Frequently Asked Questions About Steel Doors
Why Choose Steel
Steel Entry Door Benefits

.
Steel doors provide multiple benefits, making them a popular entry door type. The main benefits are that they are extremely secure, strong, and robust, so you and your loved ones can feel safe and protected. Other benefits of these doors include:
Able to withstand extreme weather conditions - from scorching summers to freezing winters
Beautiful entrance, rarely require painting and don't crack
Extremely durable and long-lasting
Require little maintenance
Highly energy-efficient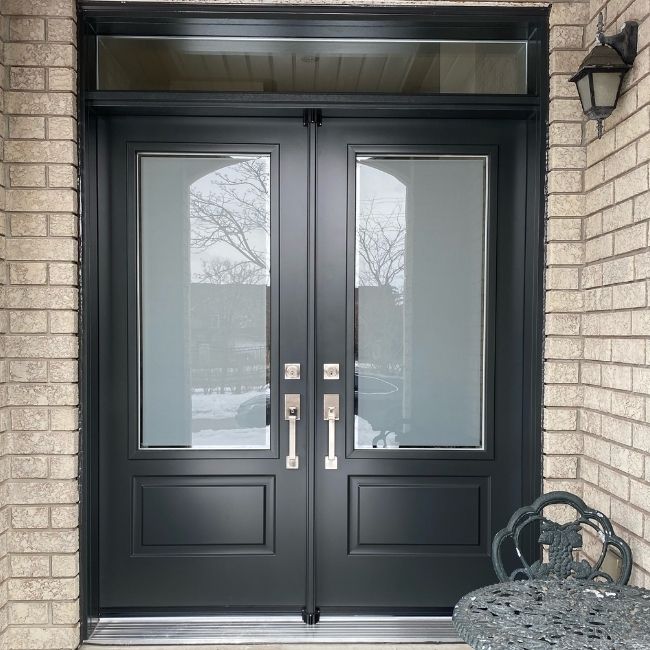 Expert and professional
Steel Door Installations

.
Our professional installation team has a combined 20 years of experience installing doors. So you can trust that your new steel entry door will be installed right and on time. We have everything you need for a beautiful entry door replacement that will make your home brighter, more stylish, and more energy-efficient. If you are interested in purchasing a new steel door for your home, call today for your free estimate.
Working Across Toronto and the GTA
Our Service Areas

.
Get A Free Estimate

.
A Free, No Obligation in the Comfort of Your Home